April 22, 2021 | Steve Leveque
What makes this place so special?
I love seeking out new vineyard sites with unique soils, climates, terrains, aspects and elevations, all in the pursuit of finding that special vineyard which brings all the essential components together to make magical wines. I have had the great fortune of making wine from premier vineyards throughout the entire Western United States. I have walked 1000 miles of Pinot, spanning vineyards in Willamette Valley, Oregon in the north, down to Santa Rita Hills in Santa Barbara, and everywhere in between. Napa Valley, and its 16 AVA's, is my backyard. It seems I have been on every mountain road that dead ends at a vineyard site, and have combed through most of Napa's valley-floor vineyard properties. Recently, I began working in the northeastern reaches of the Columbia Valley in Washington State, with its abundant glacial influences, prolonged summer days and the moderating Columbia River running along the edges of the vineyards. Suffice it to say, I have made wine from my share of vineyards.
In 2020, I was provided an amazing opportunity to oversee winemaking for Kehret Vineyards. I knew they were a boutique, quality-minded vineyard in the Fair Play AVA, who also sourced grapes from the surrounding Sierra Foothills, but not much else. I quickly became enamored by the beauty and uniqueness of the area and immersed myself into its many terrains. It was incumbent upon me to understand the interplay of all the various growing conditions in this vast winegrowing region. With new beginnings in new vineyard settings, I always ask: What makes this place so special? For the Kehret Estate vineyard, and the greater Sierra Foothills, I have come to realize the answer lies in its soils, mountain elevations and diversity of sites.
"We know more about the movement of celestial bodies than about the soil underfoot."
– Leonardo Da Vinci
Okay, to be fair, now we know infinitely more about soil than Leonardo and the other Renaissance thinkers did. While branches of science are dedicated to understanding soils, it still holds many mysteries in its influence on world-class winegrowing. This much I know – grapevines are vigorous, and making the best wine entails creating stressful conditions on the vine. And nothing is better at reigning in vigor than nutrient-starved, well-drained soils. The Sierra Foothills soils, while having a dizzying amount of diversity, all have that in common. Smaller vines produce smaller amounts of more concentrated fruit. Soils also provide the canvas on which a wine's texture is created. At the Kehret Estate vineyard, our soils are composed of decomposed granite and gravel, which makes for challenging growing conditions. When properly regulated, the wines produced are abundantly rich and layered, owing much of their texture to our unique soils.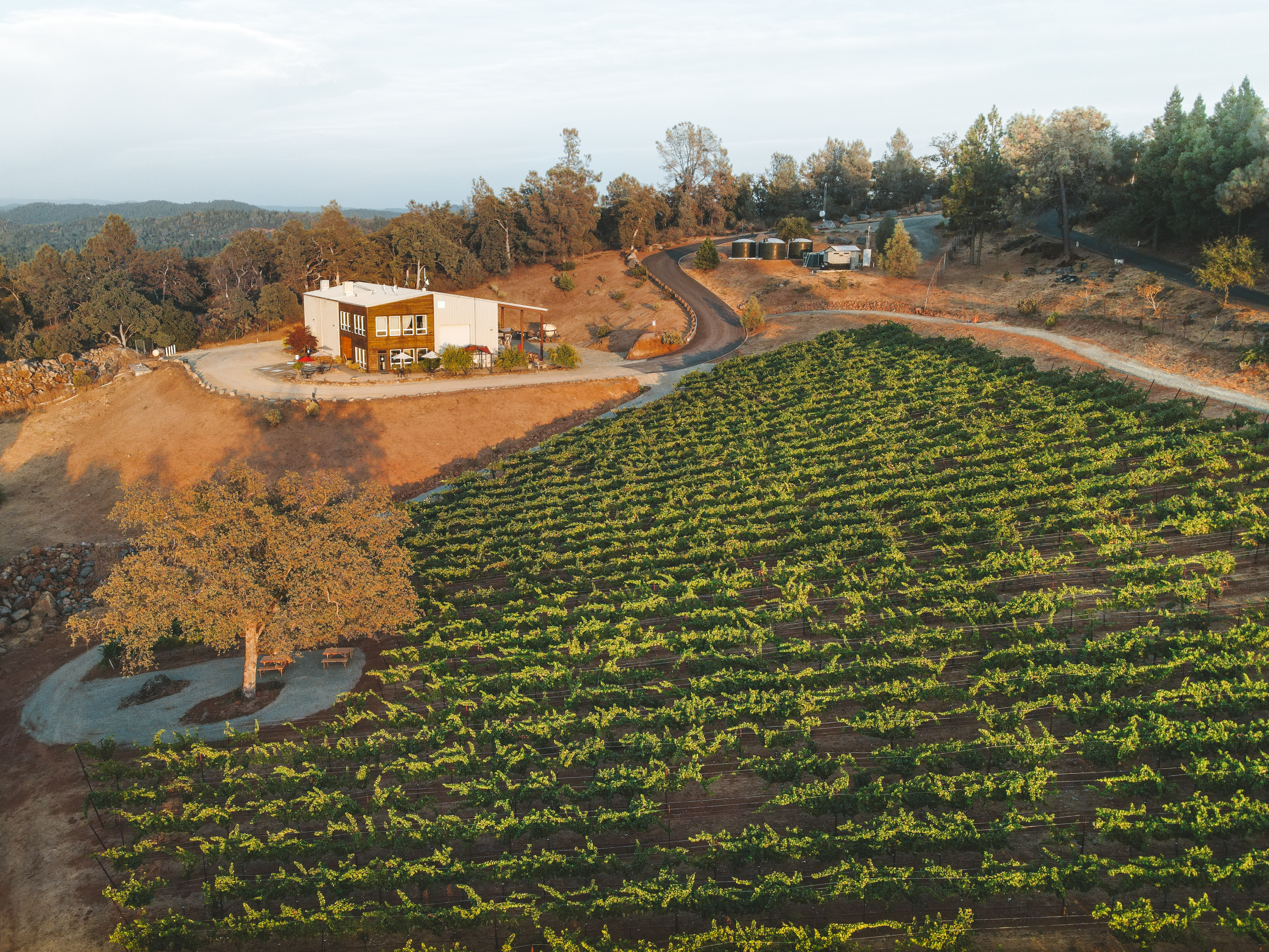 "The mountains are calling and I must go."
– John Muir
The best vineyards in the world are grown on slopes and hillsides, particularly in mountains. Elevation provides conditions, especially for red varieties, for advanced flavor and texture development. Fog is rarely present and the sun's radiant energy is stronger and provides for more intense and complex flavors and tannins. Another benefit of a high elevation is having relatively warmer nights during the key period of ripening - and while conventional thinking would have you believe ripening only occurs during the daytime, many of the metabolic precursors of flavor, aromas and texture develop during this period of warmer nights. Mountainous influences provide for smaller berry size as well, which bestows even more textural concentration and pronounced flavors. Sitting at 2615 feet of elevation, the Kehret Estate vineyard soaks in these blessings of nature, which culminates into richly flavored, complex wines.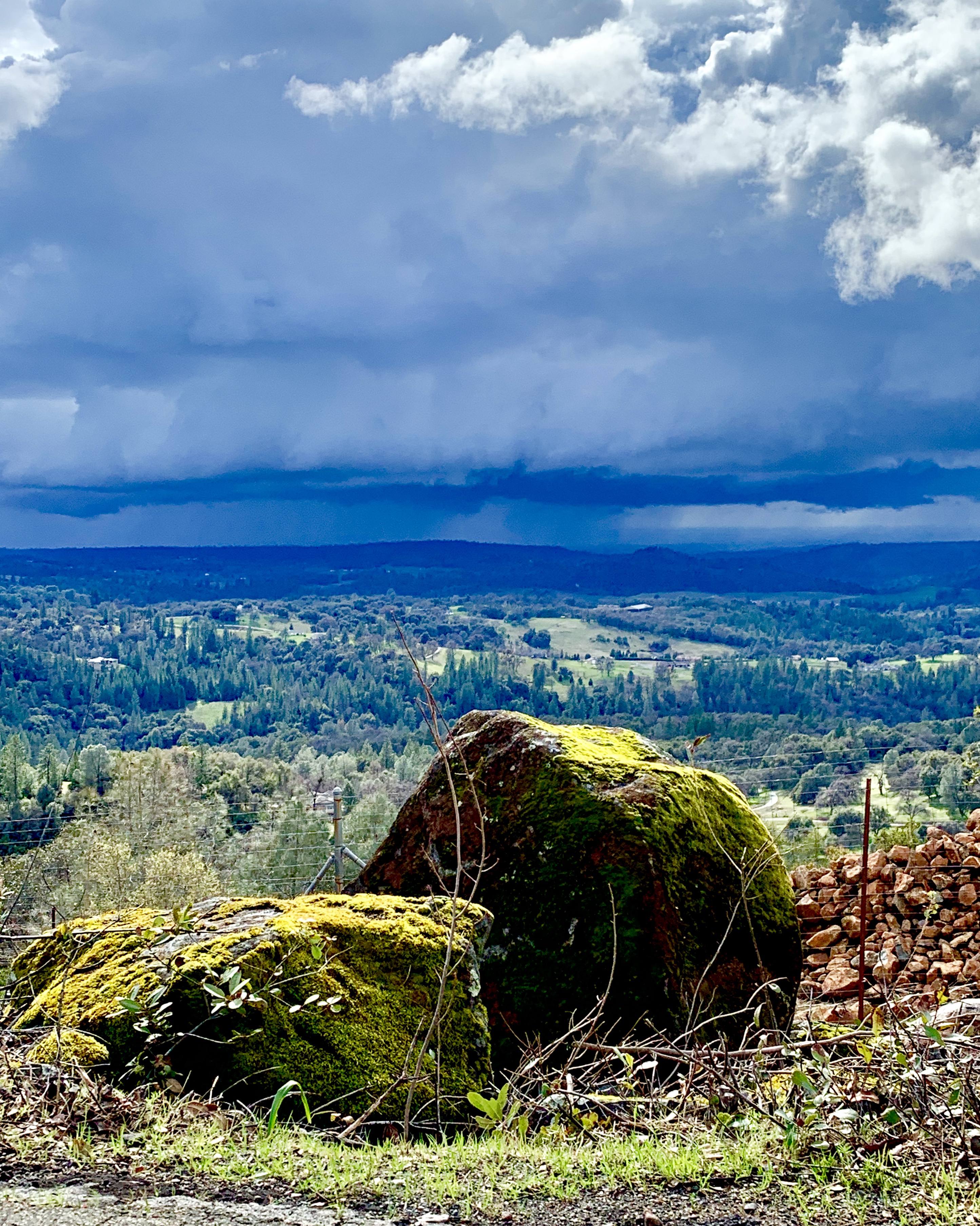 "A lot of different flowers make a bouquet."
– Islamic Proverb
I have long enjoyed wines from the Sierra Foothills. While the area's cultural history is steeped in gold, the establishment of a single archetype variety or wine seems elusive. Zinfandel led the charge in building the AVA's reputation, as it did with many winegrowing regions in California, but emerging varieties and blends have become more fashionable. Petite Sirah, GSM's, Barbera, Cabernet blends, Sauvignon blanc, and white Rhones have all made a stance in capturing the attention of the consumer. So, what grows best in this sacred ground?
In short, all of them. The Sierra Foothills is a vastly diverse region. Even while driving from vineyard to vineyard, I am struck by the natural diversity: oaks strewn alongside the roads while pines and other conifers abound higher in the ridges, and hearing the rivers and streams meander near vineyards, while viewing the picturesque snow-capped Sierras as a backdrop to the east. For vineyards, that same diversity exists, which gives rise to the mélange of grape varieties planted. Diversity of soil, elevation, temperature, aspect, slope, wind, exposure to the sun, and other facets of terroir provide ideal conditions for a multitude of varieties.
Diversity is manifest in the Sierra Foothills, and the wines reflect that.
Comments
Commenting has been turned off.