2012 Sangiovese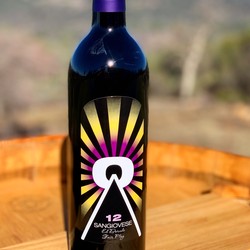 The aromas of this Tuscan-inspired Sangiovese showcase rich cherry blossoms, red licorice, and brown sugar. The palate is filled with red plum, Bing cherry and cinnamon, which leads to an elegant and lingering finish.
Product Reviews
Sean
(Oct 9, 2020 at 9:58 PM)
Got a case for $10 a bottle from Kehret winery, who bought Mt Aukum. The 2012 Sangio is AWESOME! Best $120 I ever spent. I'm drinking this in 2020! Can't believe it is still good. Wait, not good, but amazing. Too bad they closed, this was a champ!